Living Environments Laboratory (LEL)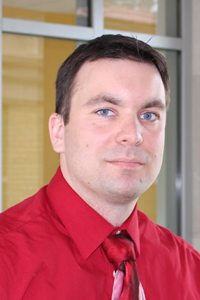 Kevin Ponto
P.I.
Kevin is Assistant Professor of Design Studies and faculty in the Living Environments Lab at the University of Wisconsin, Madison. He received his B.S. Computer Engineering from the University of Wisconsin–Madison, his M.S. from the University of California, Irvine, and his Ph.D. from the University of California, San Diego.His current research objectives aim to develop techniques to better the experience of virtual reality through new devices, interfaces, and techniques.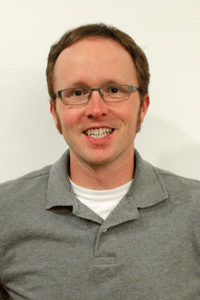 Ross Tredinnick
Co P.I.
While at graduate school in Minnesota for Computer Science, Ross Tredinnick's primary research centered on combining the study of Virtual Environments and Computer Graphics with Architecture and Design. Through his work at the University of Minnesota, Tredinnick gained experience programming with a variety of Virtual Reality devices and displays such as HMD's, tracking systems, wands, multi-projection, and dome-based displays. Since graduating from Minnesota, he spent more than five years as a technology programmer in the video games industry working at Human Head Studios in Madison and Destineer Studios in Minneapolis.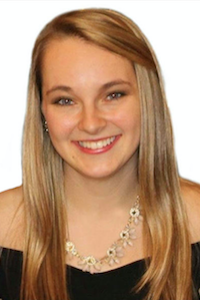 Mel Rush
Student Developer
Mel graduated from the University of Wisconsin - Madison in the Spring of 2017, majoring in Computer Sciences with a certificate in Entrepreneurship. She is starting a full time position at Microsoft this summer, where she will be working in Minneapolis. She is interested in Virtual Reality,  Game Development, Human Computer Interaction, and Mobile App Development.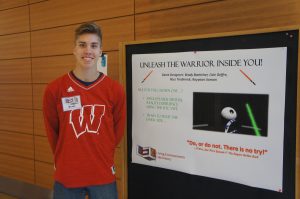 Brady Boettcher
Student Developer
Brady is a Computer Engineering student at the University of Wisconsin- Madison focused on audio and signal processing. He has been with the lab since his Sophomore year assisting with developing projects such as UniCAVE and demo VR applications.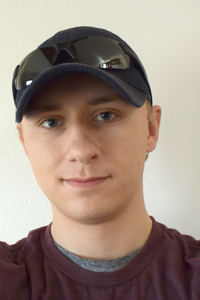 Andrew Chase
Student Developer
Andrew graduated from the University of Wisconsin - Madison in the Spring of 2017, majoring in in Computer Science and Mathematics. He plans on attending graduate school in Texas this Fall at the Southern Methodist University for game development. He is interested in many fields of Computer Science, including Computer Graphics, Artificial Intelligence, and Software Development. 
Wisconsin IceCube Particle Astrophysics Center (WIPAC)

Silvia Bravo Gallart
Education & Outreach Specialist
After completing a PhD in particle physics, Silvia moved to the arena of science communication and outreach. She is currently working on press and outreach projects for the Wisconsin IceCube Particle Astrophysics Center. The WIPAC is the headquarters of the amazing cubic-kilometer neutrino telescope at the South Pole! At WIPAC and in collaboration with many partners at UW–Madison and around the city, Silvia leads a project called El Universo es Tuyo (the Universe is Yours) to engage more Hispanics in STEM education and careers.

James Madsen
Education & Outreach Specialist
Dr. Madsen is the chair of the Physics Department at UW-River Falls and Associate Director of the IceCube Neutrino Observatory where he directs the education and outreach program. His research interests include heliophysics and astrophysics, which he has studied at his various projects in Antarctica. In addition to research, Dr. Madsen is committed to reaching a broad audience beyond the research community. He is involved in education and outreach for the IceCube project including professional development courses for teachers and science and math instruction for the UWRF Upward Bound Program.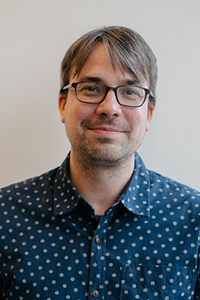 David Gagnon
Educational Design
David Gagnon aims to produce tangible and testable products at the intersection of learning theory and practice using mobile technology. His current work centers around three themes: Learning through design, playful citizen science, and casual mobile games. In all of David's work, the ideals of situated learning theory, with its unrelenting focus on relational, embodied, place and interest driven approaches, inspire the creation of mobile software that is tested in the field.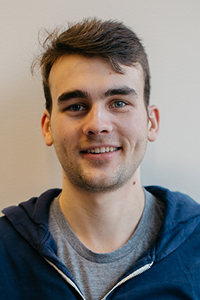 Phil Dougherty
Software Development
Based at Wisconsin Institute for Discovery, the Field Day lab is a truly interdisciplinary team of educational researchers, software engineers, artists, and storytellers, exploring the intersection of contemporary learning science and media design, specializing in mobile media, video games, and simulation. Central to our educational philosophy is the process of learning through making. Why give people games when they can create them? We believe in keeping our tools free and open source, inspiring collaborative grassroots user communities and a robust network of educators and students iterating on one another's designs. Seeking to do what's never been done before, we constantly innovate, play, take risks, and mess-make.